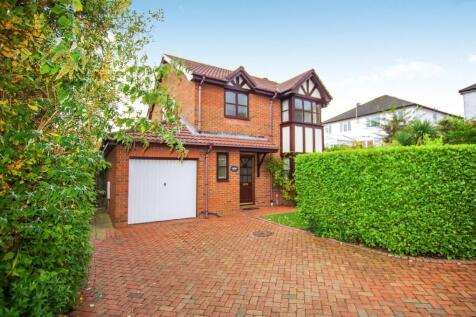 There are many different locations in the picturesque town of Llandudno that are ideal for buying property in.

Llandudno is a very popular tourist area in the heart of North Wales, especially for those who are adventurous and enjoy walking and climbing. There are also some extremely exciting and scenic places close by to visit such as The National Park of Snowdonia, which makes up a large portion of North Wales's centre with breath taking scenery and towards the shore there is a brilliant stretch of coastline with gorgeous towns and villages. It also has smaller historical market towns nestled among the rolling hills and woodlands of North East Wales. 

The property prices in Llandudno are much cheaper than most of the country and they are host to spectacular views of the countryside, coastline and ancient landscape; with various castles and ruins.

There are a number of Estate Agents in Llandudno who can help you find the perfect home but Dafydd Hardy have a long reputation in the area with offices throughout the whole of North Wales. The beautiful homes in their cataglogue extend into the sublime areas in North West Wales. 

With a great deal of experience across local regions they are well versed in Llandudno properties whether you are looking for an affordable small family home or one of their special historical properties. 

If you are looking for a property choosing the right estate agent is essential. Dafydd Hardy have an insightful overview of the area and can help find your dream home.

Dafydd Hardy will help show you the region and let you have a taste of what life will be like in different parts of the area. Whether you are looking for a location hidden well within the mountains, a home with views over the breath taking coastline or somewhere with a bit of life they will make sure you see the best of what is on offer.
Don't worry If you can't speak Welsh, although language is very much alive and kicking, they are very welcoming of English-speaking newcomers, and will be only too happy to share their culture with you.

North Wales History

North Wales is the northern most unofficial region of Wales in the United Kingdom. It is an area of history and was known as the Kingdom of Gwynedd for almost a millennium. North Wales is a stronghold for the Welsh language and is full of cultural and national identity.

Having such a beautiful landscape is what makes North Wales a desired location to move to. There's plenty to do all year round, especially over the summer, with plenty of friendly tourist villages, ancient castles and ruins, mountains, waterfalls and lakes.

The region is made up of Wrexham, Flintshire, Denbighshire, Conwy, Gwynedd and the Isle of Anglesey, each making up a part of North Wales' unique culture.

North Wales is mostly rural, made up of mountains and valleys and accompanied by a beautiful coastline. Its landscape has made tourism a major industry in the area.

The most populated town in North Wales is Wrexham, the majority of other settlements are along the coast, such as Llandudno, Rhyl and Pwllheli. There are also many small villages throughout Snowdonia which have places to eat, drink and stay overnight.