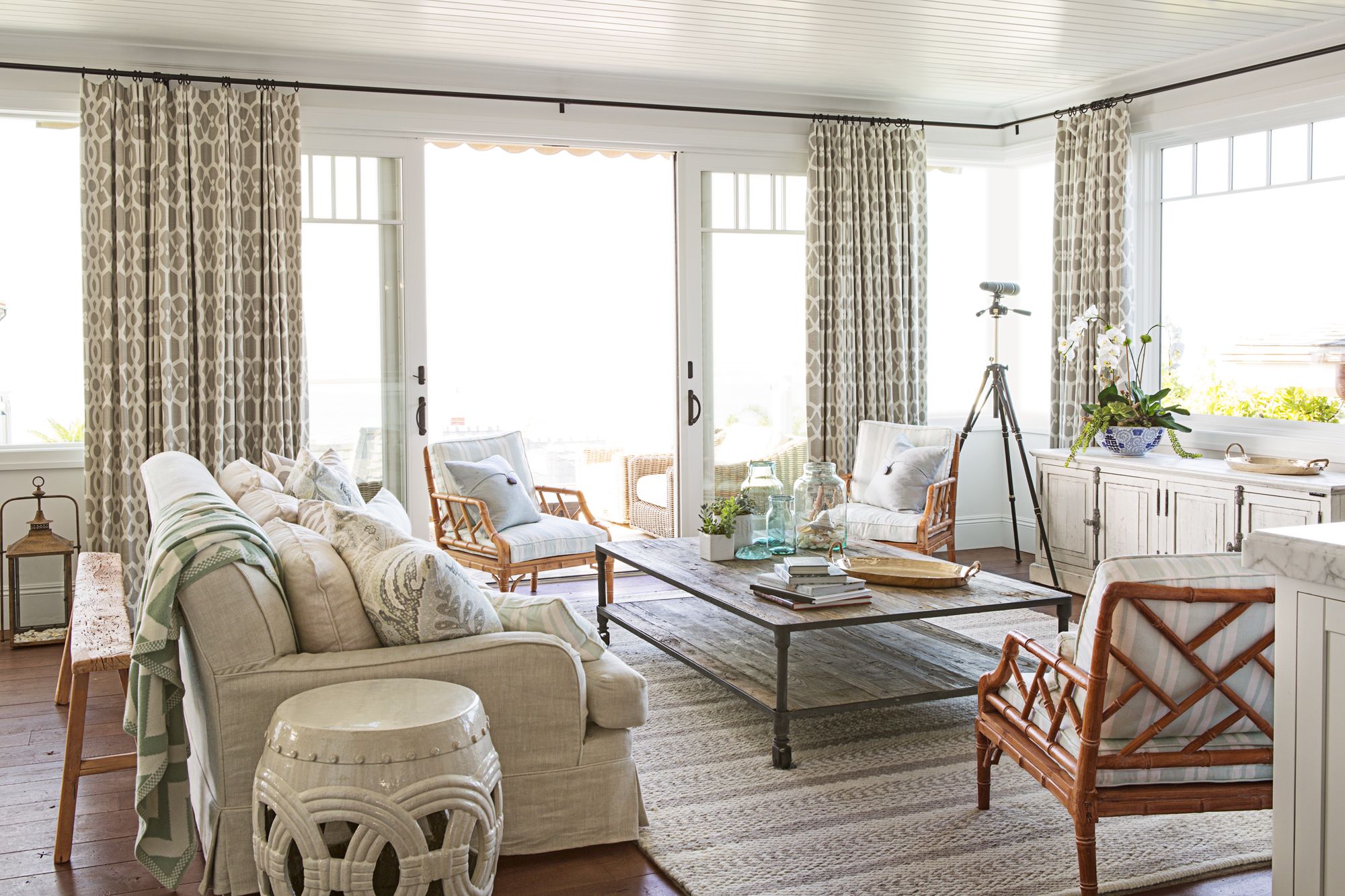 You do not have to make all of the following changes that we recommend. And just one change you will start to see with another eye even the most boring dining room. See what you can do to refresh your own according to the latest fashion.
Make Special Lighting
A stylish dining room does not need to have a huge chandelier in the center to "show". A special, statement luminaire can make a difference and renew a "boring" dining room.
The rustic will all love
When you think rustic what comes to mind? However, we have a relaxed atmosphere that reminds us of a little country house. So, if you want to give a more relaxed note to your dining room, you can only replace the table you already have with a wooden handmade, at least a table. With this you will create a welcoming and warm atmosphere in your space.
Nothing suits
You can combine almost everything with everything. Match different textures, different fabrics and different color chairs. This will create a more relaxed style.
Replace chairs with benches
The benches have traditionally not been suitable for formal dinners but in recent years they have become more and more fashionable. Put a beautiful bench on your side of your dining room instead of chairs and create a different and special place.
Put Large Decorations
Large mirrors and great artworks that cause awe when you look at them with the one that pauses in a room can add a playful character to every dining room. Try it and you will remember us. You can also hang sustainable design posters on the wall in order to achieve a greater result.
Vase with flowers
Give color to the table by making your own compositions. Choose natural flowers that will give you a breath of freshness in your home. Place them in transparent jars with water, while for an even more original and original result add citrus fruit whole or cut into slices. The result will surprise you and impress you.
Make mix 'n' match!
Anyway, it's fashion. Keep your grandmother's dining room, paint the black, or gray. Even better scrape it to get the natural color of the wood and then pass it with a polish of water. Finally combine it with modern chairs and lighting.
Make the warmest and most rustic with a carpet Select a carpet that follows the shape of your dining room. Ensure that the dimension is sufficient to allow the chairs to sit even down. Why the chair will lean if its hind legs do not sit well on the carpet. It goes without saying that the carpet will need more regular washing than once a year, since everything will fall on it.
Stof on the chairs
Select fabrics that do not stain, and still look to wash them. If you want to give a more "luxurious" image, choose the velvet that whatever liquid drops on it is slow to absorb it. Finally, if you want something eccentric put a fabric in different colors with the same or similar pattern.
Curtains in the dining room
If the living room is single you have to put the same curtains in the dining room window, unless you put monochrome in the living room and in the dining room combine the monochrome curtains with one with a pattern. However, there must be a connection to the curtains of the living room. If the space is independent, there is no need to set them up, but they definitely have to tie each other together.
Make a composition with closed and open shelves instead of a buffet
You no longer need to have the classic buffet served with the dining room. Dare to make a composition with closed shelves for your dinnerware along with your openings for your decorations.